Bakersfield Services & Price List
We love to make our clients happy by offering services you need to care for you hair. Take a look our list of services below.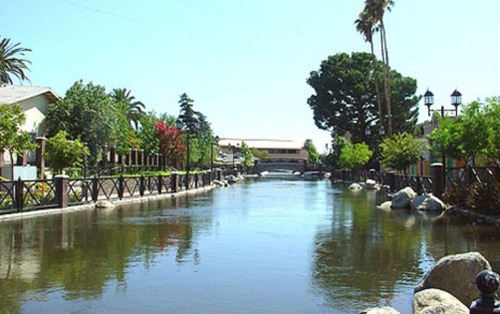 Sisterlocks, Brotherlocks, Microlocs Consultation
Establishments 4"
Establishments Up to 10"
Establishments 11"
Top and Mohawks 4"
Retighten (includes shampoo and basic style)
$120 up to 4 hours
$30 additonal Hours
Extra Slippage
Grooming
Styles- Roller sets, Pipe Cleaners, 2 strand twist, Braids, Updos, etc
Micro Braid Locs and Twists
Installation (up to 10 inches)
Installation (up to 11 inches)
Top and Mohawks 4-10"
$450, +$25 per inch after 11"
Retighten *shampoo and basic style included
$100 up to 3 hours
$25/additional hours
Permanent Twist Loc Extensions
Insta Locs
Insta Locs (Top and Mohawks)
Insta Loc Maintenance (crochet needle)
Straight hair (full head)
Straight hair (Top and Mohawks)
Wicks
Longer than 3 months retighten/maintenance
Loc Repair
$65/hour (hair not included)
Loc extensions
Consultation required, locs are made by hand in house at the salon & available for purchase. Custom orders available. Please allow 6-8 wks
Loc Maintenance (Palm roll)
Perimeter Retwist aka. Fake out & Style
Starter Locs
Interlocking
$85 3 hours or less
$25 additional hours
Loc Candy & Sprinkles
Loc Detox & Spa
Natural & Braided Hairstyles
No hair added (wash included)
Coil set
Detangling services only
2 strand twist (WET)
2 strand twist (Blow dry)
Flat twist
Twist + Twistout
Natural Cornrows Style
Natural Box braids
Silk press
Roller set
Shampoo & Blow dry only
Shampoo & Braid down only
Braids (hair added)
Jumbo Box Braids
Box braids
up to 18 inch
Box braids
20 inch or longer
Bob braids
Box Braid touch up
2 hours
Knotless braids (Large)
Individual braids
Cornrows design
Goddess braids
Twists (Hair added)
Kinky twist (up to 16)
Kinky twist (18-20")
Kinky Twist touch up
Havanna/Senegalese twist 14"
Havanna/Senegalese twist 16-18"
Havanna/Senegalese twist 20"
Havanna/Senegalese twist Touch up
Passion Twist 14 inches
Passion Twist 16 inch & up
Passion Twist Goddess
Cherokee twist 14 inches
Cherokee twist 16 inches
Cherokee twist 18 inches & up
Flat twist extensions styles & updos
Feed in Twist (individuals)
Faux Locs
Goddess Faux Locs (wrapping method, human hair ends)
Goddess Faux Locs 14 to 16 inches
Goddess Faux Locs touch up
Faux Locs (wrapping method, synthetic)
$550, up to 14 inch, +$50/inch
Crochet Styles
Removal
Crochet Locs, Twists, Braids
Individual Crochets Twists, Locs, Braids
Crochet Weave
Half Crochet Weave/ Half individual braids, Twists or Locs
$165
(+ $25 for individual crochets)
Treebraids (Cornrow technique)
Individual Treebraids
Half Treebraids/Half Crochet Weave
Half Treebraids/Half Individual Locs, Twists, Braids
Extensions
Sew in (full head)
Sew in with Frontal
Sew in with Closure
Color wig
Wig install
Partial Sew in (leave out)
Wig Maintenance (wash and style)
U Part
Sew in removal and shampoo
Clip in Application (braiding included
Clip in per track
Clip in removal with shampoo
Styles Over Locs
Sew in Weave
Crochet Weave
Braid or Twists
Custom made Wigs
Wrap a Loc over Locs
Color
Locs (full head no bleaching)
Locs (full head - bleaching)
Loc tips - no bleach
Loc tips - with bleach
Loc root touch up
Trichology
Hair Loss Services
Trichology is the study of Hair and Scalp disease.
The role of a Trichologist is to provide an in-depth digital microscopic analysis of the hair and scalp, focusing on the diseases and problems of the hair like baldness, hair breakage, itchy/flaky scalp , as well as their treatments. Treatments can include: Hair detoxification, Low light laser therapy, Stress therapy, and provide a Nutritional guide customize just for your needs. This service will be available in the near future BUT nutritional guides are available now!
Hair Loss Services

Scalp Treatments
$25 and up
Non Surgical Hair Replacements
Ask for pricing
Trichotillomania
Ask for pricing
Toupee's
Ask for pricing
Loc Cranial Prosthesis
Ask for pricing
Hair Pieces
Ask for pricing
*Consultations are required for first time clients
*all prices are starting prices
*Prices subject to change due to density and length of hair
*Hair available at the salon
*Deposit required for all stylist $100 or more