Caprisha Daniels
Traveling Natural Hair Stylist, Loctician and Trichologist with over 10 years experience
Caprisha was born and raised in Southern California. It was at the young age of 13 years old when she fell in love with the art of hair.
While practicing on family and friends, she realized she could possibly make a career of it some day. In 2008, she decided to step out of her comfort zone and accepted her 1st job in a salon in Atlanta, Ga as a braider. The salon she worked at was a Natural hair care salon, and it was there that she learned the art of Natural hair. She went natural herself in 2009.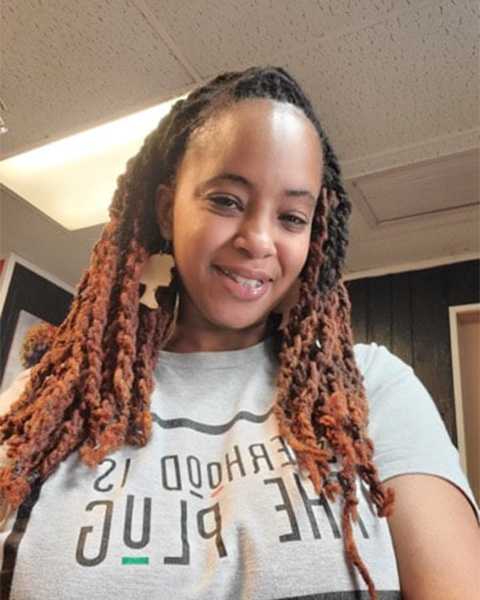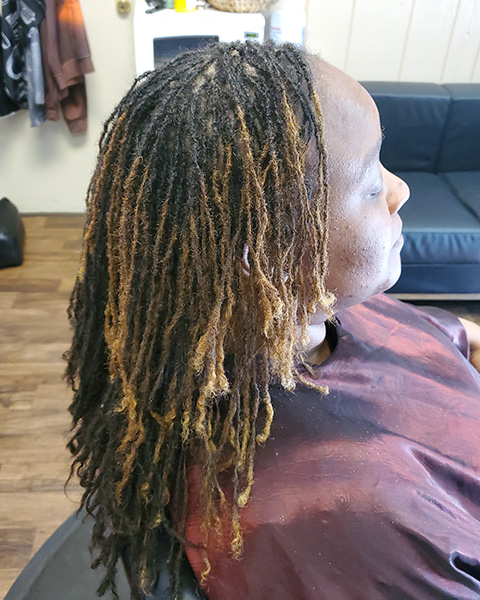 Caprisha relocated back to Southern California in 2010. In 2014, she opened Lovingyournaturalself Natural Hair Care and Hair Loss Clinic . Currently, Caprisha is also a Hair Loss Specialist and a Trichologist in training. In addition she is a traveling stylist who has clients in several states.
Hair loss specialist- 2013
Instalocs/Cranial prosthesis- 2016
Taliah Wajid Natural hair show ATL- 2009
Founder of Bakersfield Natural hair show-2012, 2013
Design Essentials Educator Conference-2013
Trichologist in training (the study of hair and scalp disease)
World Trichology Society-2018
​
I just launched my book!
I want locs now what!? A step by step guide to help you decide (the natural hair version)
Locs are becoming more and more popular these days! There are so many techniques, methods, sizes and styles of Locs that it can get overwhelming! This Step-by-step guide will be helpful in assisting you in your Loc Journey decision making process. This book is intended to help you gain more confidence, knowledge and have a better understanding about joining the Loc family!